We are a full-service provider of veterinary services for your cat or dog. Whether your pet needs a wellness exam, vaccinations, a behavior consultation, dentistry, surgery, or a full medical work up, we are here for you.
---
New clients welcome! New patients loved :)

The best way to make an appointment is to call us at 740-380-7387. You may also use the online Appointment Request form under the "Contact Us" tab above. That form comes to us via email and it may take us a little while to respond. So if you're in a hurry, please give us a call. Thank you!

We endeavor to make our exam rooms patient-friendly.

---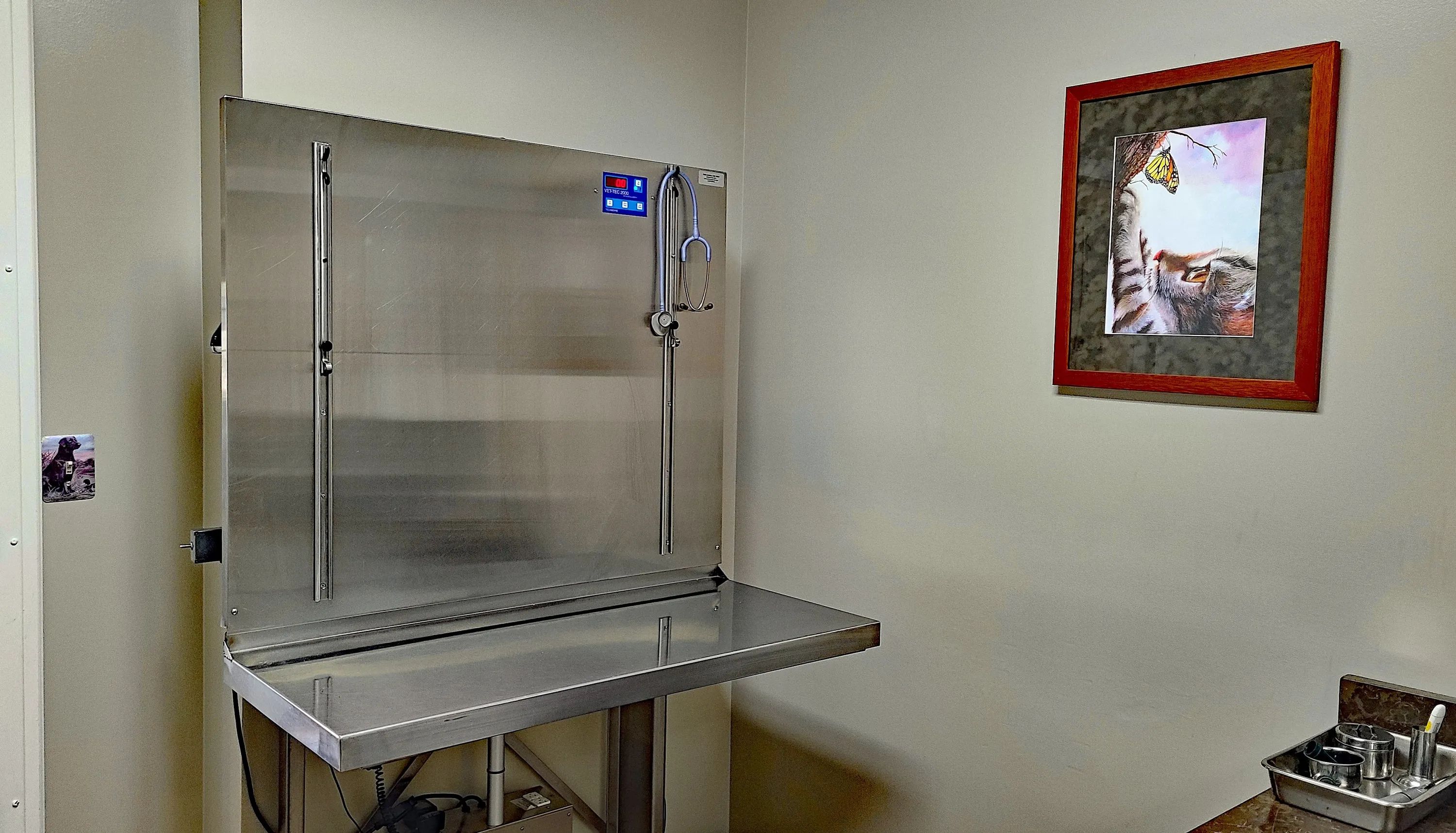 For our larger pets, we have a lift table. Dogs can "take a ride" up to exam level without having to be lifted.

---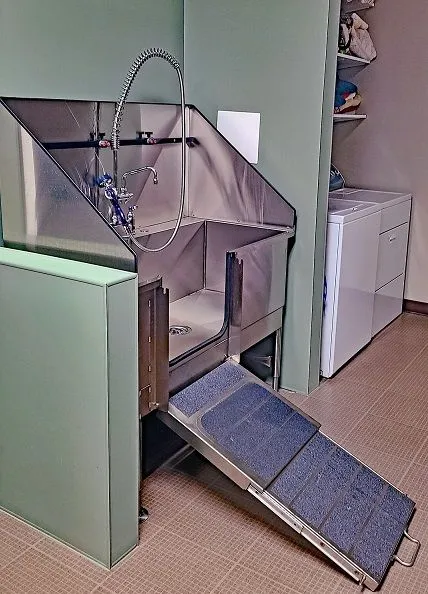 While we aren't groomers, we have a tub for medicated baths. The ramp extends to facilitate your pet's entry into the tub when needed.